Chichen Itza is an archaeological site in Yucatan and one of the most popular tourist destinations in Mexico. Rich in historical traditions and the center of a pilgrimage to ancient Maya civilization for over 1,000 years, it has a lot to offer.
1. Chichen Itza was voted one of the seven new wonders of the world and in 1988 it was recognized as a UNESCO world heritage site.
2. Chichen Itza means "the well of the Itza".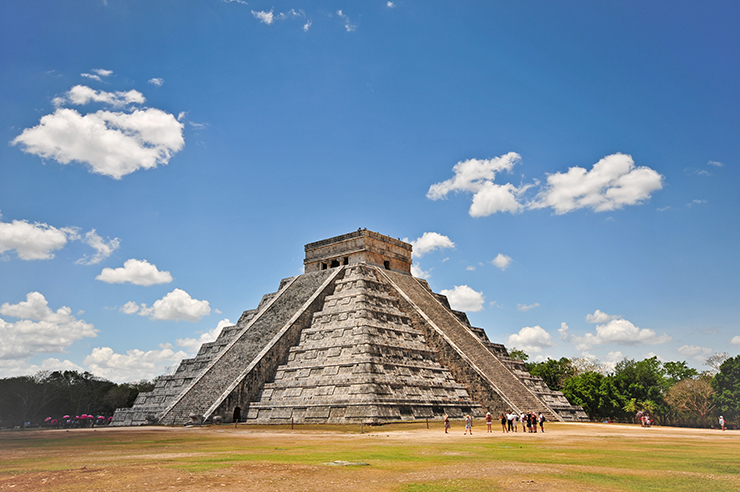 3. El Castillo (Kukulkan Temple) is a famous pyramid occupying an extensive position in the Chichen Itza area. The temple is actually located on a temple that is much older.
4. Archaeologists believe that Chichen Itza was a mighty economic city circa 600 AD. The fall of Chichen Itza took place around 1000 AD.
5. The design and layout of Chichen Itza is clearly planned and the masons have built temples and pyramids in clusters.
6. The four most famous clusters in Chichen Itza's architecture are the Great North Platform, Ossario Group, Central Group and Old Chichen. The Great North Platform is home to the most visited places in Chichen Itza, including the Kukulkan Pyramid, the Great Ball Court and the Jaguars Temple.
7. In the Spring (March 20) and Autumn (September 22), the sun creates a shadow through the Kukulkan Pyramid that gives a pictorial image of a snake sliding down the stairs.
8. Located to the north of Kukulkan Pyramid is an area dedicated to the observation of Venus. The Maya are astronomers and the movement of Venus has a special meaning to them, which influences the architecture of the ancient Mayan city of Uxmal.
9. Although the Kukulkan Pyramid is the most famous and most visited area in Chichen Itza, this heritage has many other areas that deserve attention. Osario has a similar architecture but is smaller in size and in the center of Osario is the entrance to a natural cave.
10. Many areas here are known for their ability to create unusual sounds. If you clap once from one end of Ball Court, it produces nine echoes in the middle of the field. In addition, applause in front of the Kukulkan Pyramid makes an echo that resembles the cry of a snake.