Welcoming the new year with family members in a strange but beautiful land is what everyone has ever wished for. So why not realize your dream with a trip abroad, such as to Mexico?
Surely you will be completely fascinated by the spectacular scenery of this North American country. Before starting the journey, let's take a look at famous tourist destinations in Mexico to make the trip more interesting.
Coastal city of Cancun
Cancun on the Yucatan Peninsula is one of the famous tourist destinations in the world. When you come here, you will enjoy a fresh, cool atmosphere from the sea breeze, immerse yourself in the warm sunshine of spring and blend into the bustling and busy atmosphere of the city at night.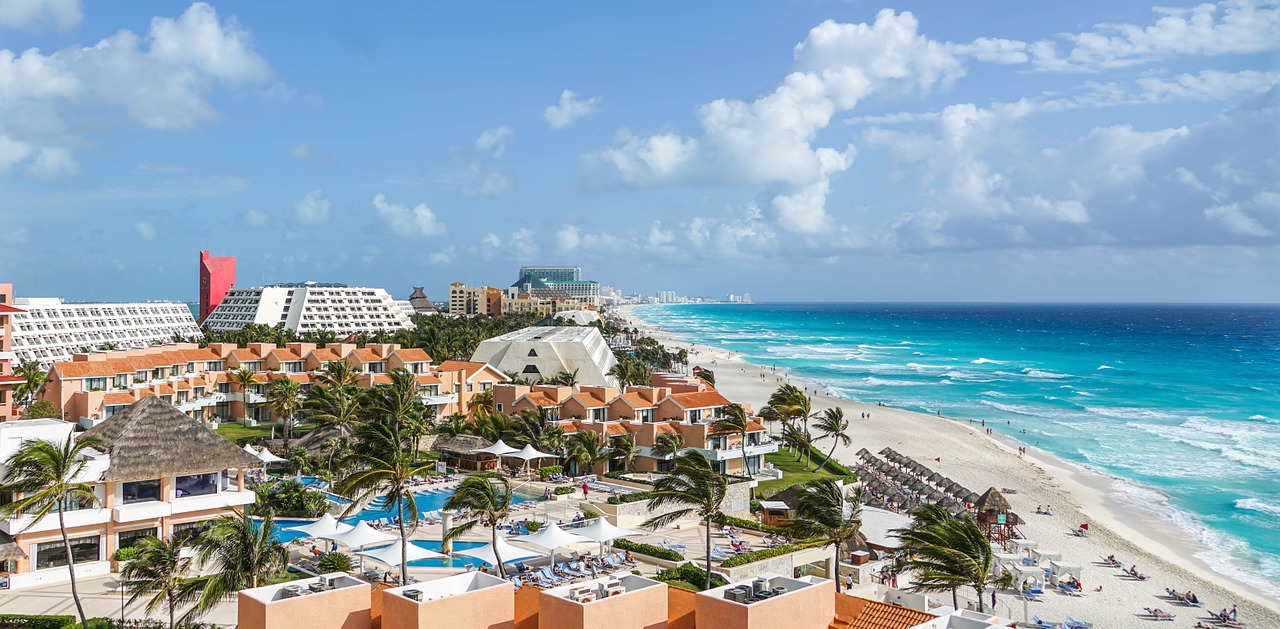 If you are interested in exploring, you can walk around El Centro – the area located in the heart of the city to learn about the cultural life as well as the life of the people here through markets, restaurants, and bars. bar.
Marieta Islands
The impact of volcanoes and experimental bombings in the early twentieth century turned Marieta into an amazing beach. Shaped like a hole surrounded by a cave dome, Marieta has fascinated many visitors when coming here.
To reach this perfect paradise, visitors have to swim through a short tunnel, and then open before the eyes is a beautiful, secluded beach located inside the island. To enjoy the most comfortable feeling, you should book a tour to Mexico to Marieta in the spring because the climate at this time is very good, no rain.
Bufadora water cave
This is a must-see attraction in Mexico during the early spring days. This cave is located horizontally with the sea level, so every time the tide will form a large underground spring, gushing upward like a giant fountain with strange sounds, will surely make you extremely unexpectedly mixed with interest. Like a new experience for a journey to this far-away country instead of just wandering around the country.
Copper Canyon
Is a majestic landscape located in the north of Chihuahua. The canyon made up of successive cliffs and caves has really opened a remote horizon of extremely beautiful. Only when you admire the marvelous eyes here, you will feel the feeling of lightheadedness, suspense and pride, sometimes you feel the whole world is ahead.