Playa Del Amor is a special beach located deep in the cliffs on the island of Marietas, Mexico. This beautiful beach is also known as the beach of love. Because visitors who want to come here have to swim through an underwater tunnel. And it is said to be like the way to overcome challenges to true love.
Marietas Islands is located on the coast of Puerto Vallarta in the beautiful country of Mexico. According to scientists, the archipelago was formed centuries ago due to volcanic activity in the area.
In the 1990s, the Mexican government used the archipelago as a military test site. According to the theory of many geological experts, the hidden beach of Playa Del Amor was created by an explosion, when the Mexican army used this place as a military training place in the 1900s.
In 2005, the Mexican government to protecting the natural ecosystem on the Marietas Islands has turned the islands into a national park. Today, the islands are still uninhabited and visitors are only allowed to visit the natural landscape and swim here.
Playa Del Amor is like a paradise formed from a large hole in the surface of the Marietas Islands. Domestic and international tourists can only access this magical Playa Del Amor beach via a 2.5 meter long tunnel connecting to the Pacific Ocean.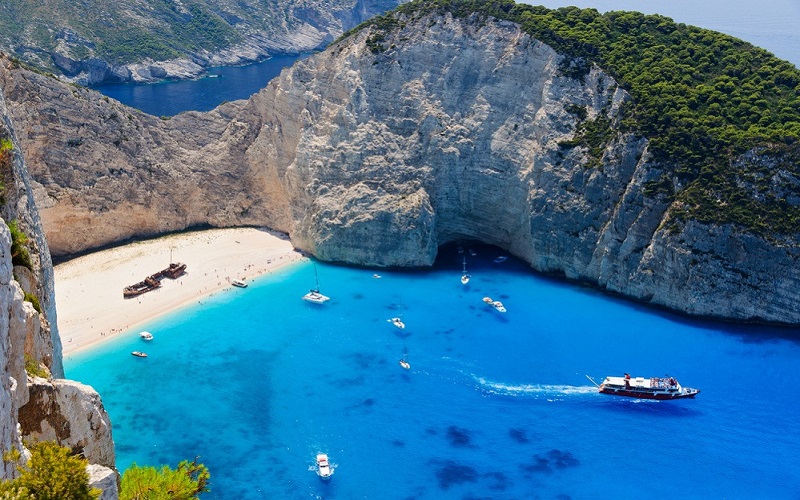 To reach Playa Del Amor beach, you must travel by boat before swimming through a short tunnel connecting the Pacific Ocean to Playa Del Amor beach. Or you can kayak. After about 5 minutes of swimming in this tunnel, you have arrived at this beautiful paradise beach.
Traveling to Mexico, you cannot help but spend time visiting this unique beach. In addition to enjoying the beautiful natural scenery, immersed in blue water, fine white sand.
This beach is especially loved by couples. Here the couples can join in interesting activities such as sailing, swimming, scuba diving to explore the ocean floor. In addition, the Marietas Islands are a good place for outdoor activities to explore the wild nature.