NPR Radio (USA) re-introduces President Trump's announcement to the 7-6 hours US Twitter account, saying that the US and Mexico have reached a signed agreement to help avoid the application of new taxes with Mexican goods that are expected to start executing from June 10.
According to Mr. Trump, in part of this agreement, Mexican officials agreed to apply strong measures to prevent the wave of migrants, Mr. Trump wrote. US President Donald Trump postponed the imposition of additional tariffs on Mexican goods after saying the two countries had reached an agreement on this issue.
According to the content of a joint agreement issued by the US State Department on June 7 on the agency's website, Mexico will support the US in preventing border crossing at the border of the two countries by mobilizing more Military personnel of the National Guards are on duty in the whole territory, especially in border areas.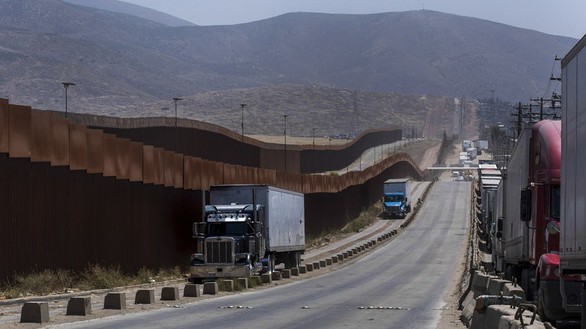 The agreement also said Mexican authorities would cooperate in dismantling illegal cross-border activities into US territory. For their part, the US pledged to quickly repatriate asylum seekers in the US for Mexico while they waited for the US government's response to their requests. Mexico agreed to accept these people and provide jobs, health and education.
Earlier on May 30, President Trump announced that he would impose a 5% additional tax on all goods imported from Mexico from June 10 if Mexico did not take any action to prevent the influx of immigrants from Central America. America.
After that, Mr. Trump announced that the tax increase would increase by 5% each month until it reached 25% in October this year, since Washington felt satisfied with its neighbors' efforts to prevent migrants.